Our mission is to help in the fight to prevent blindness by providing researchers around the world with advanced imaging and data to understand the eye.
Phoenix MICRON® empowers researchers to see more in their fight to prevent blindness. We do this by providing researchers around the world with stunning retinal images, coupled with timely and accurate data about the retina and the eye.
Bert Massie, Ph.D., inventor of the first digital camera for pediatric retinal imaging, created the Phoenix MICRON® platform for in vivo imaging of animals in eye research. Phoenix MICRON® is the standard of excellence for researchers worldwide: eleven of the top twelve research institutions employ a Phoenix MICRON® solution.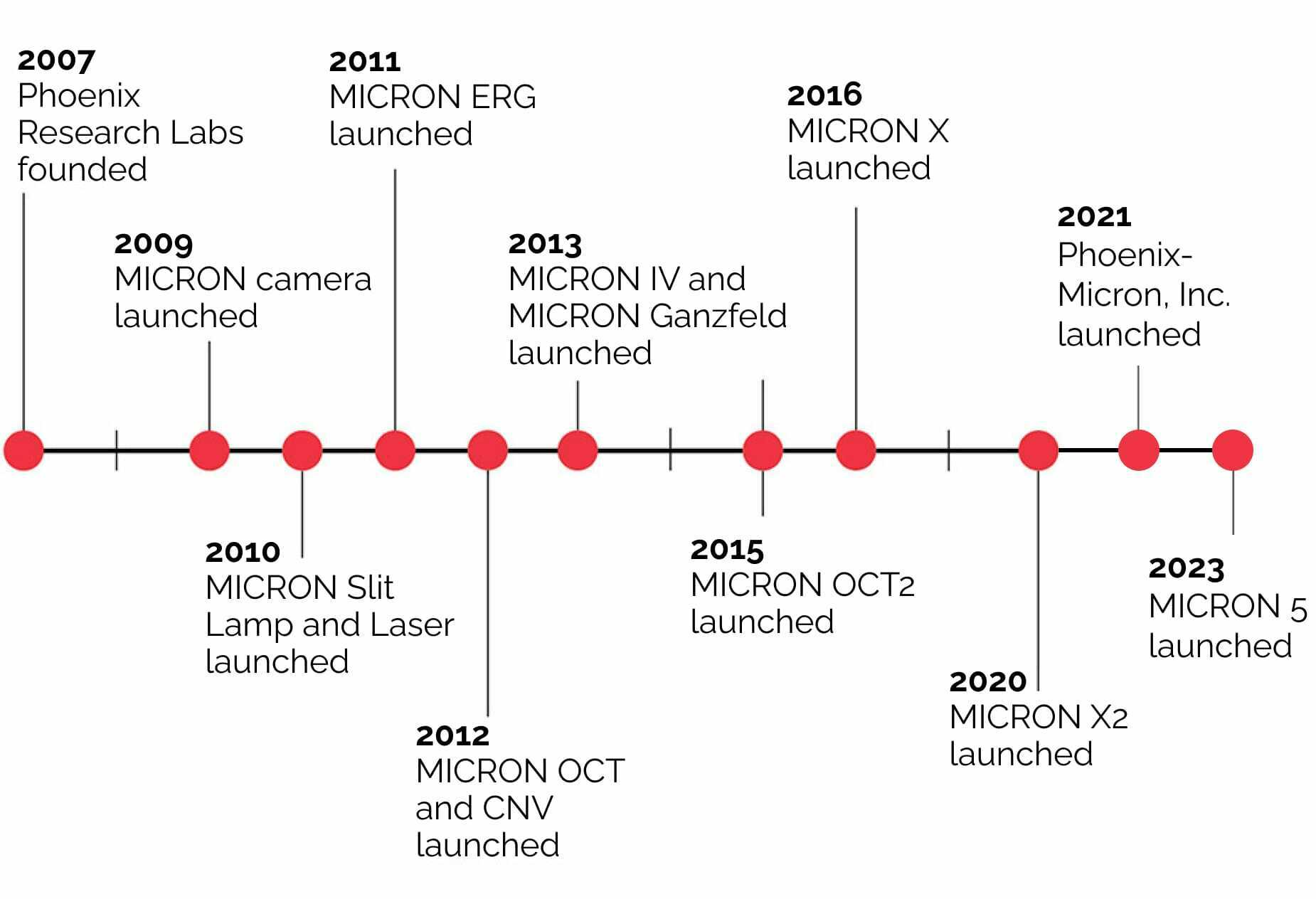 There's no substitute for doing what you love to do and knowing that what you do is making a positive difference in the world. We'll help you build your purposeful career. We are now hiring for the following positions:
Thank you for your interest in Phoenix-Micron, Inc. While there are currently no open positions, please email us at careers@phoenixmicron.com. No phone calls, please.